INNOVATION
AND TECHNOLOGY
CERTIFICATIONS
FILTER INTEGRITY TESTING. CERTIFIED PERFORMANCE

GOLDEN FILTER offers the possibility to execute on site the DOP test and the Filter Integrity Testing.
A performance process certified and patented by GOLDEN FILTER that guarantees the best solution in terms of performance and efficiency, certifying that the filter belongs to the HEPA (High Efficiency Particulate Air) or ULPA (Ultra Low Penetration Air) class.
The efficiency of the HEPA filter is tested through the use of aerosols and gases and calibrated instrumentation capable of measuring the concentration of particles downstream of the filter.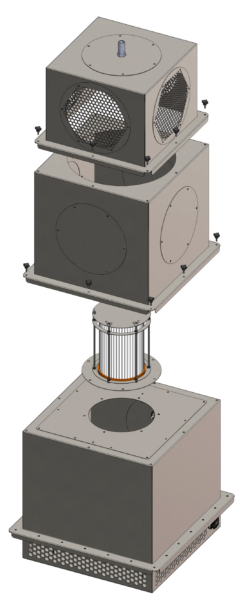 I risultati dei test sono utilizzati per classificare i filtri dalla classe H13 alla U15

The new EN 1822 standard replaces all national standards such as BS 3928 (English),
DIN 24184 (German) or AFNOR NF X44-013 (French).
More innovations in the standard include the use of modern particle counting technology and procedures for determining the minimum capture efficiency.
All measurements are made with a new filter.



Discover the most appropriate solutions to your filtration needs